I have never had a hanging locker in my kitchen. I used to store my plates in a simple locker below my worktop with a door. To safe more space for food and also organize other kitchen utensils i created a plate rack that utilizes not only for drying...
Read More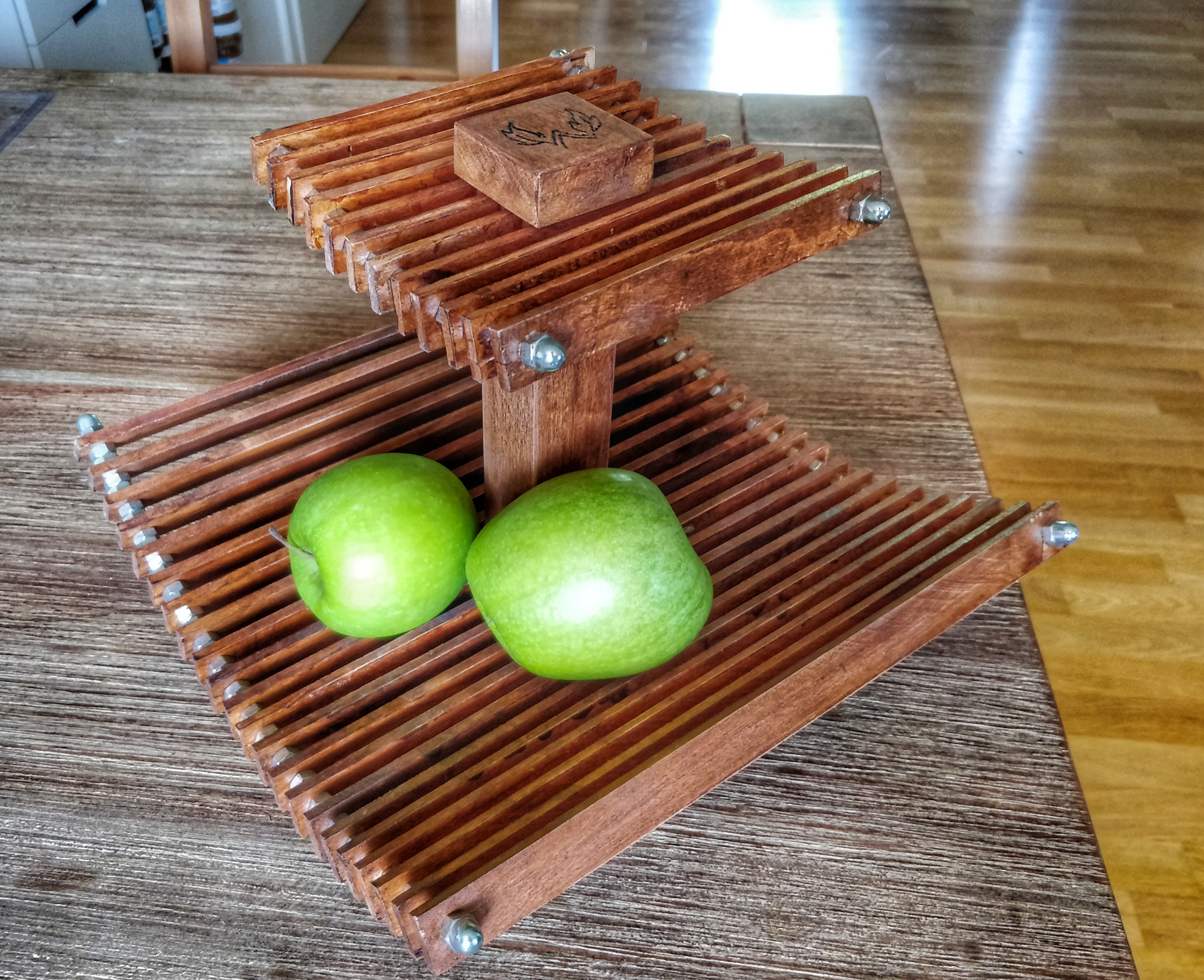 This is a design that i found on pinterest and gained my attention. I decided to redo the bowl and put it on my kitchen table as eye catcher. The result on my table: It's the first project with the Walt's Wood Design logo 🙂 ...
Read More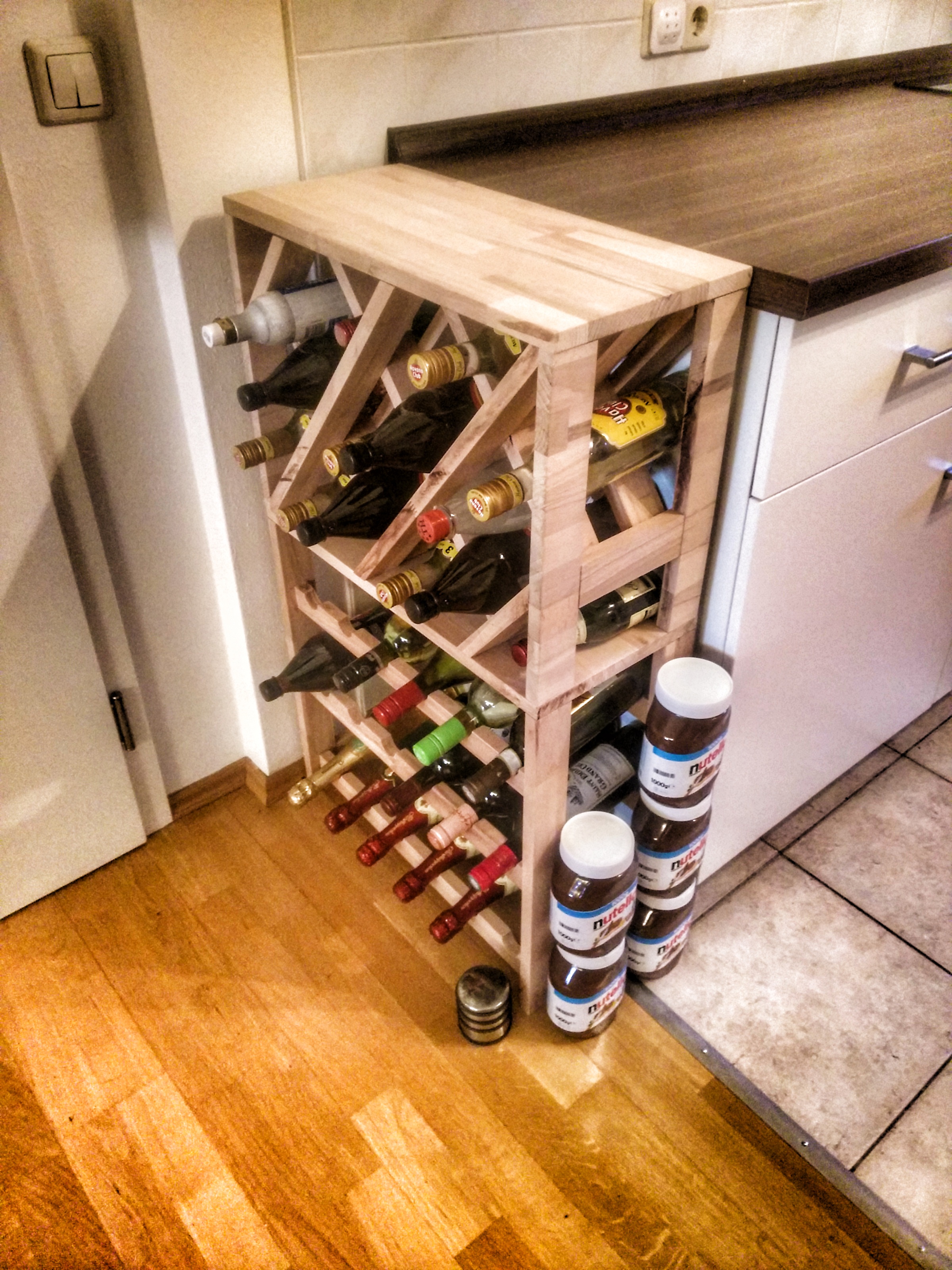 When ever i remember, i get wine bottles as presents from visitors. Because i'm not so much of a wine drinker and my kitchen storage is small, one of the first furniture-projects to realize was a wine shelve. It's my first beech wood project and i needed two attempts...
Read More