Aside another project, I created a nice playful accessory. A wooden dice mount tealights. Simple spruce timber with walnut wood stain.  ...
Read More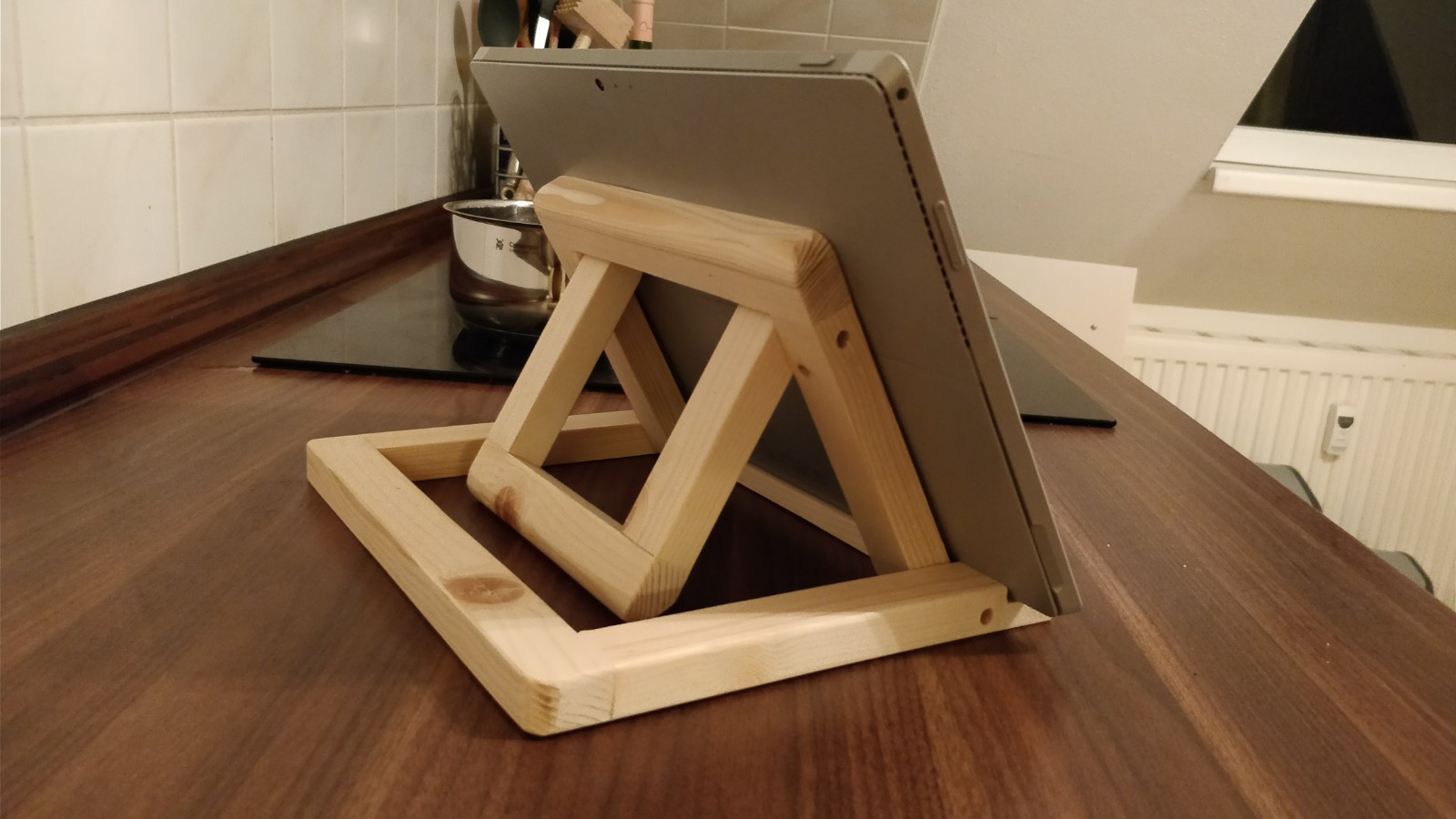 Good kitchen tool. A tablet stand, that can also be used for book. The joints are made out of wooden dowel....
Read More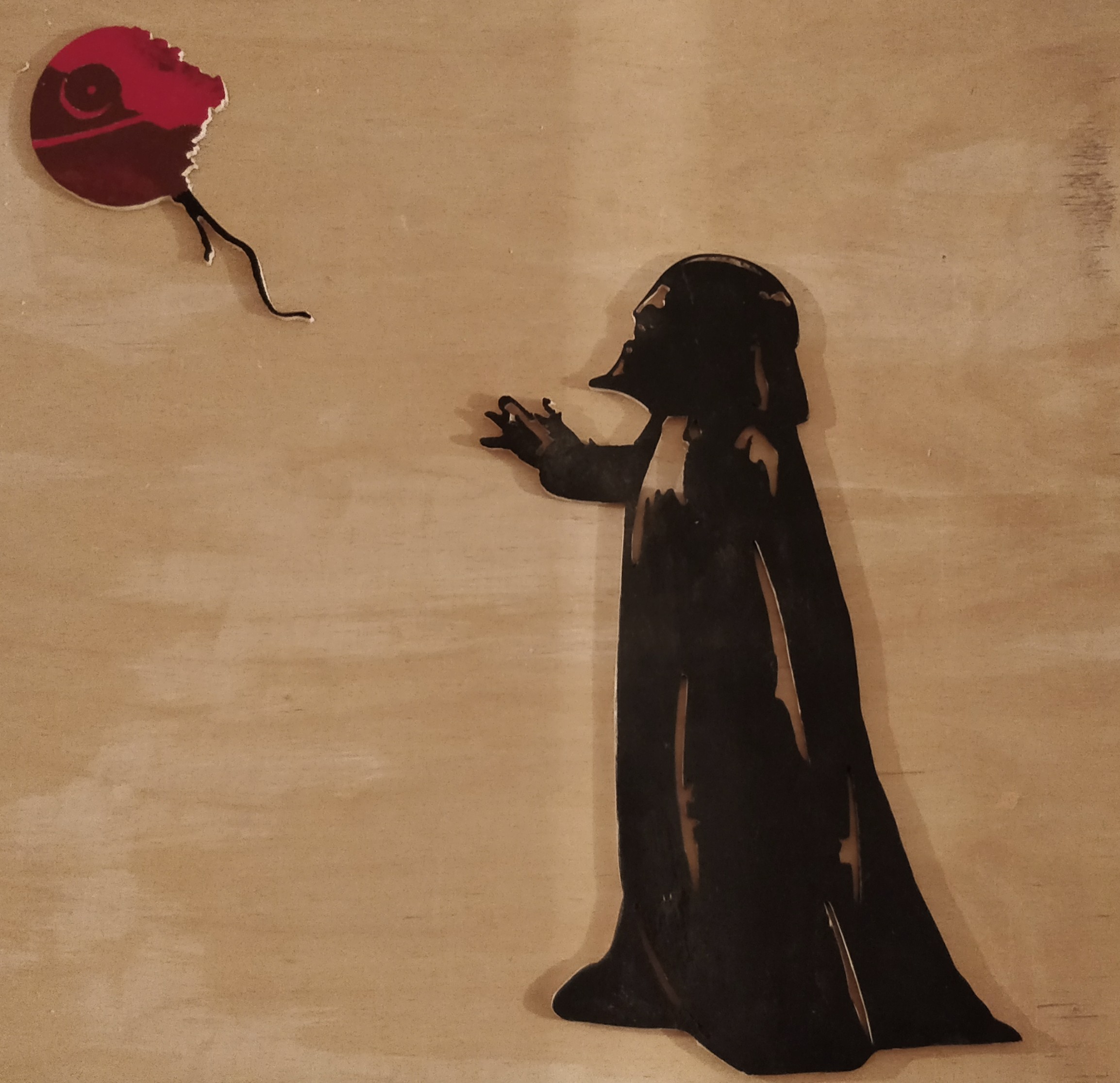 Sawing out a little Darth Vader Banksy homage....
Read More
I have recently upgraded my work desktop for 2 monitors. To store my devices and office supplices, i created a wooden desktop manager, based on some ideas from pinterest....
Read More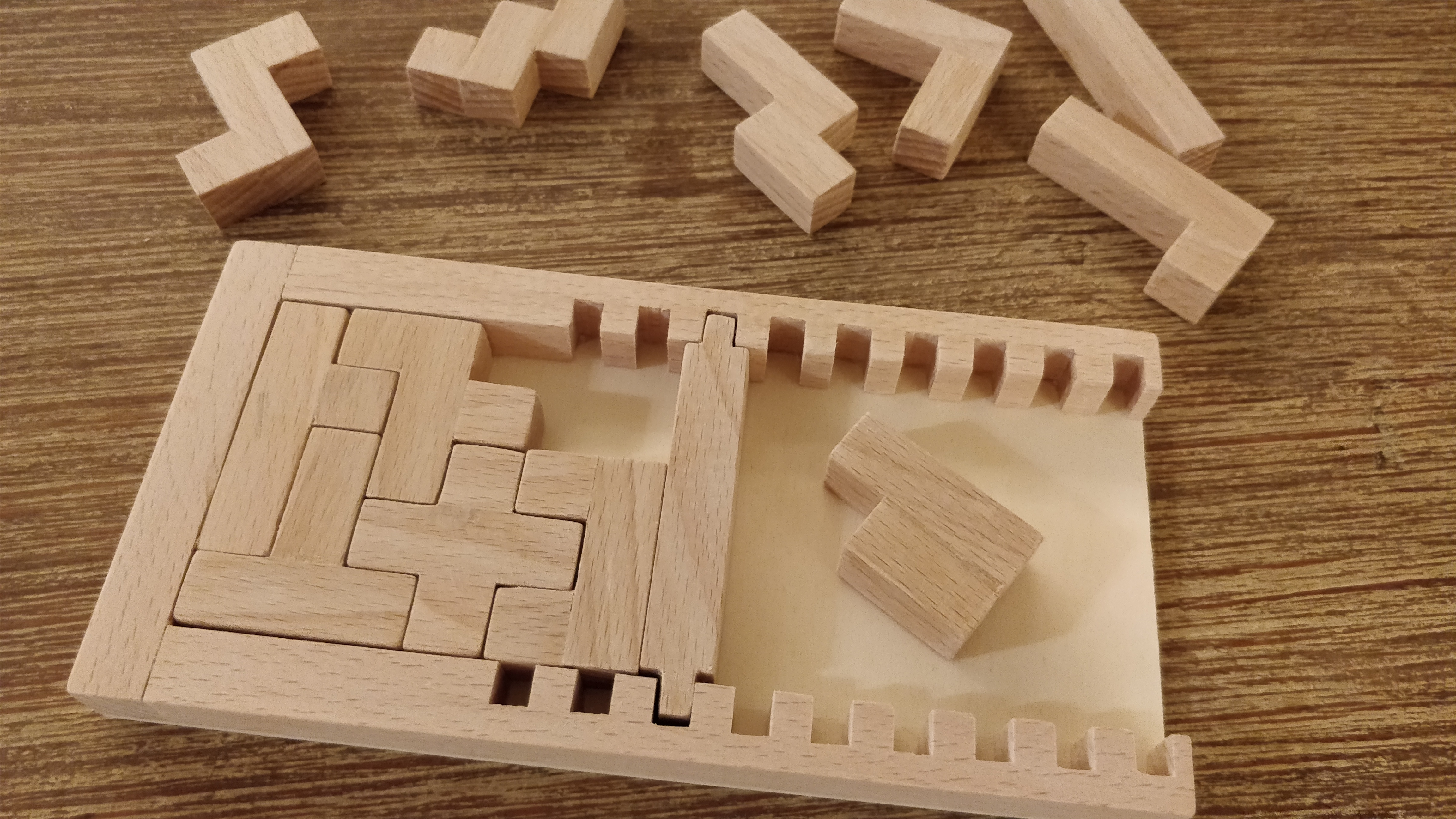 Some time ago, i have already tried myself in creating a small puzzle game called "Pentamino". You have 12 figures out of 5 blocks each and need to put them together into a board. The size of the board can vary, but still a defined set of figures can...
Read More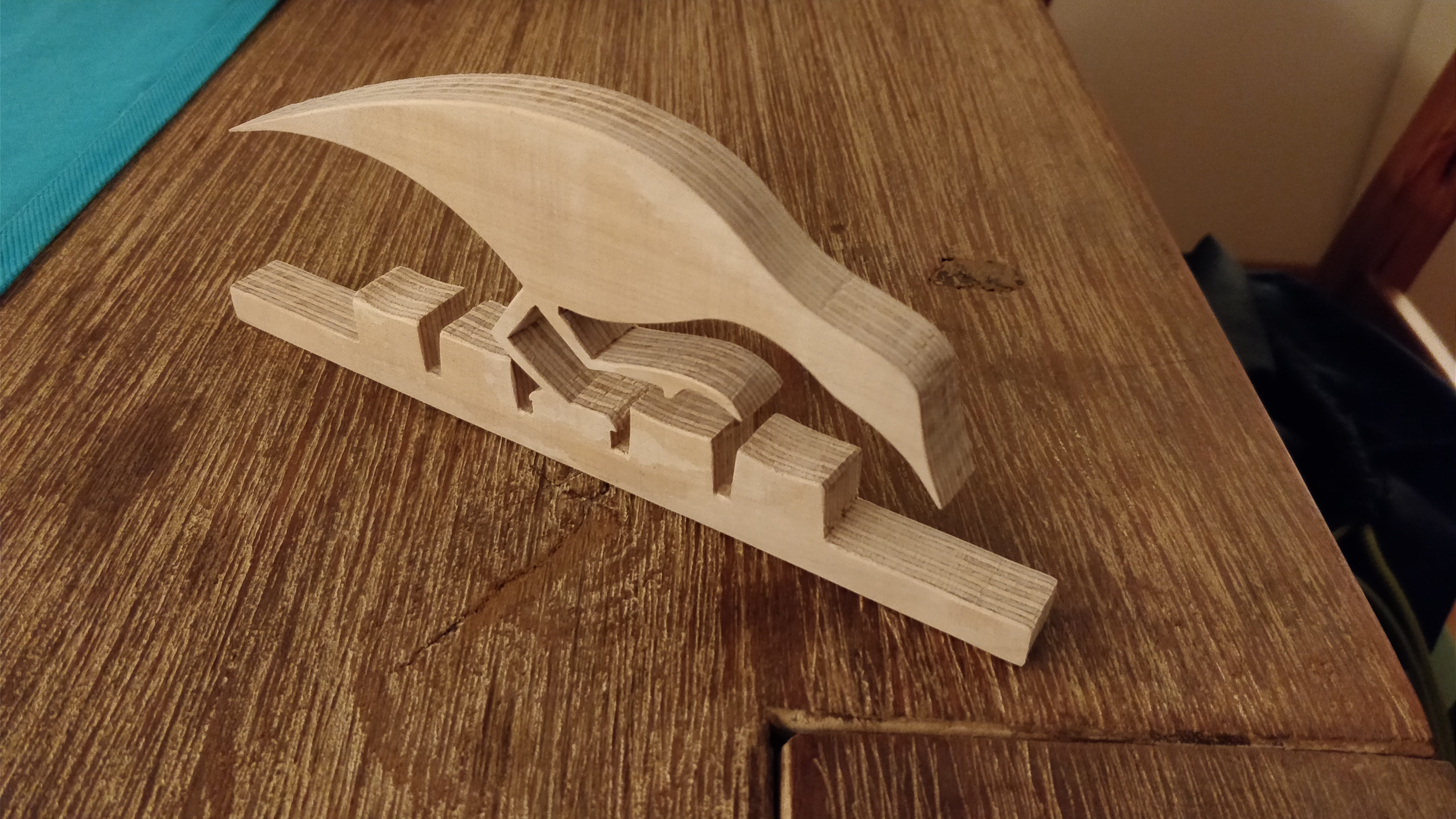 I tried to saw images out, with my jigsaw and a fretsaw. I like the result, so there will be more "out-sawing" in the future....
Read More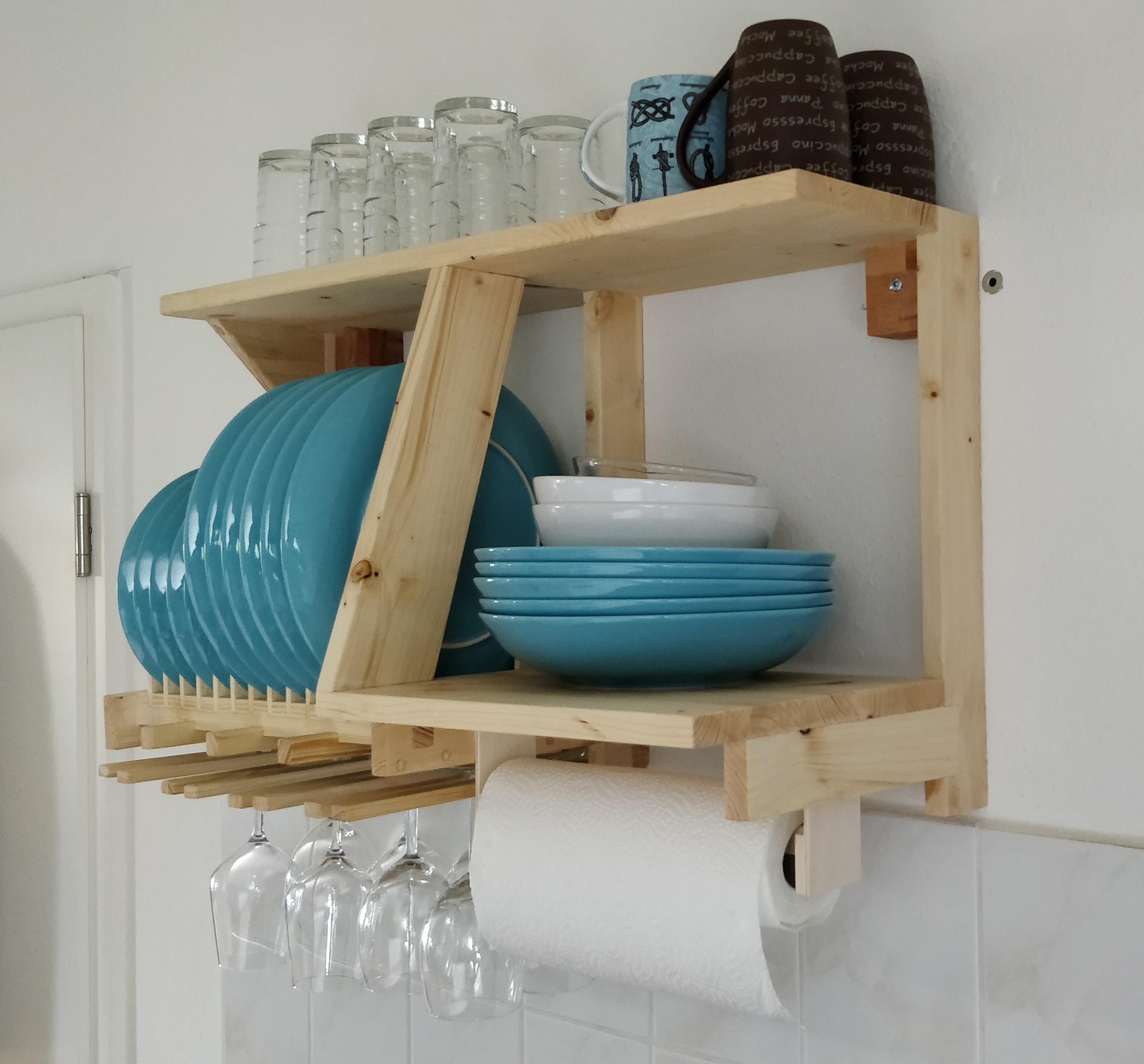 I have never had a hanging locker in my kitchen. I used to store my plates in a simple locker below my worktop with a door. To safe more space for food and also organize other kitchen utensils i created a plate rack that utilizes not only for drying...
Read More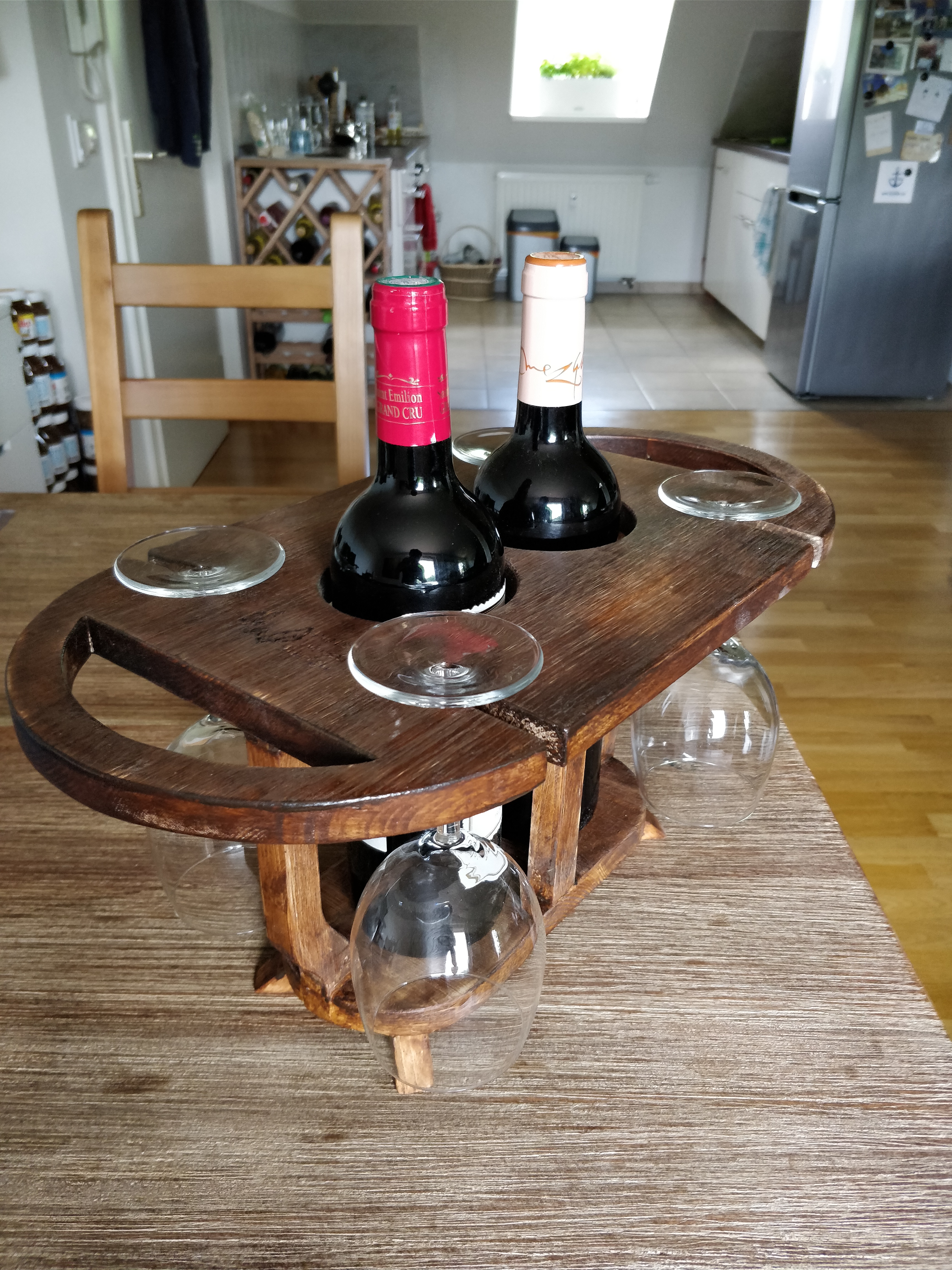 The Wine Plate is a project for a friend of mine. For his birthday i have created a nice wine glass and bottle holder he can put on his table. It is my first project to handle curvature and remove inner parts of a panel. This was done by...
Read More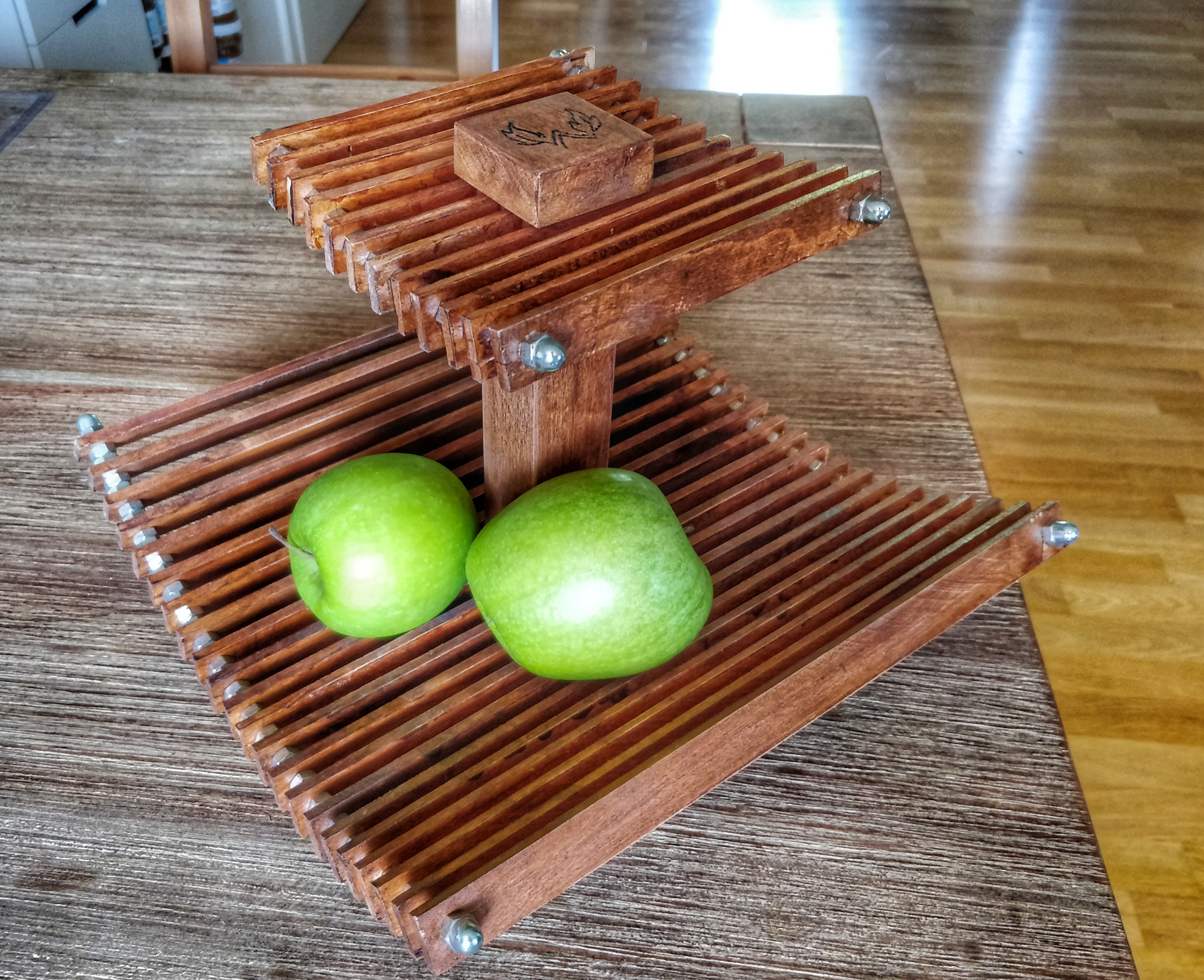 This is a design that i found on pinterest and gained my attention. I decided to redo the bowl and put it on my kitchen table as eye catcher. The result on my table: It's the first project with the Walt's Wood Design logo 🙂 ...
Read More